A great trilogy by Mark Schwartz (@schwartz_cio) - War and Peace and IT, A Seat at the Table, and The Art of Business Value
Mark Schwartz is one of my favorite IT authors. He is an enterprise strategist at AWS but was formerly CIO of US Citizenship and Immigration Services.
He has written three books describing the changing role of IT. He makes numerous key points including the following.
First, Mark describes how IT is no longer simply an order taker and a cost to be minimized. Instead, it's is a strategic part of the business.
Second, Mark describes why The IT organization's agility is crucial for business success. It's important for IT to be a process of continuous development and transformation rather that a series of periodic, and risky "big bang" projects.
Third, he also explores the meaning of business value and how agile teams fit into the enterprise. His books provide the broader context and motivation for the adoption of the microservice architecture.
A Seat at the Table - IT Leadership in the Age of Agility
The first book is written for IT leaders and describes how they "must throw off the old attitudes and assumptions and claim their rightful seat at the C-suite table". Learn more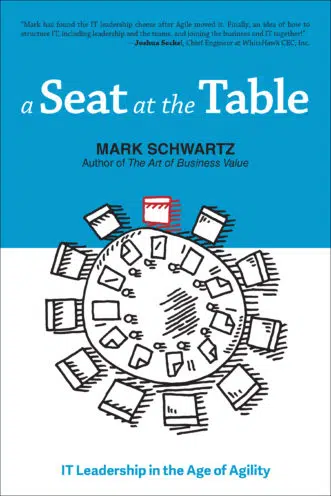 WAR AND PEACE AND IT - Business Leadership, Technology, and Success in the Digital Age
The second book, which is even better than the first, describes "why and how executives and business leaders must create a shared strategy with their IT organizations to drive innovation, enhance their competitive positioning, increase revenue, and delight customers." Learn more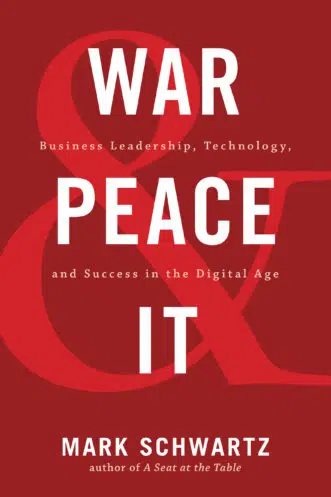 The Art of Business Value
The third book explores "what business value means, why it matters, and how it should affect your software development and delivery practices." Learn more