pattern
---
A pattern language for microservices
The beginnings of a pattern language for microservice architectures.
Click here for Chinese translation of the patterns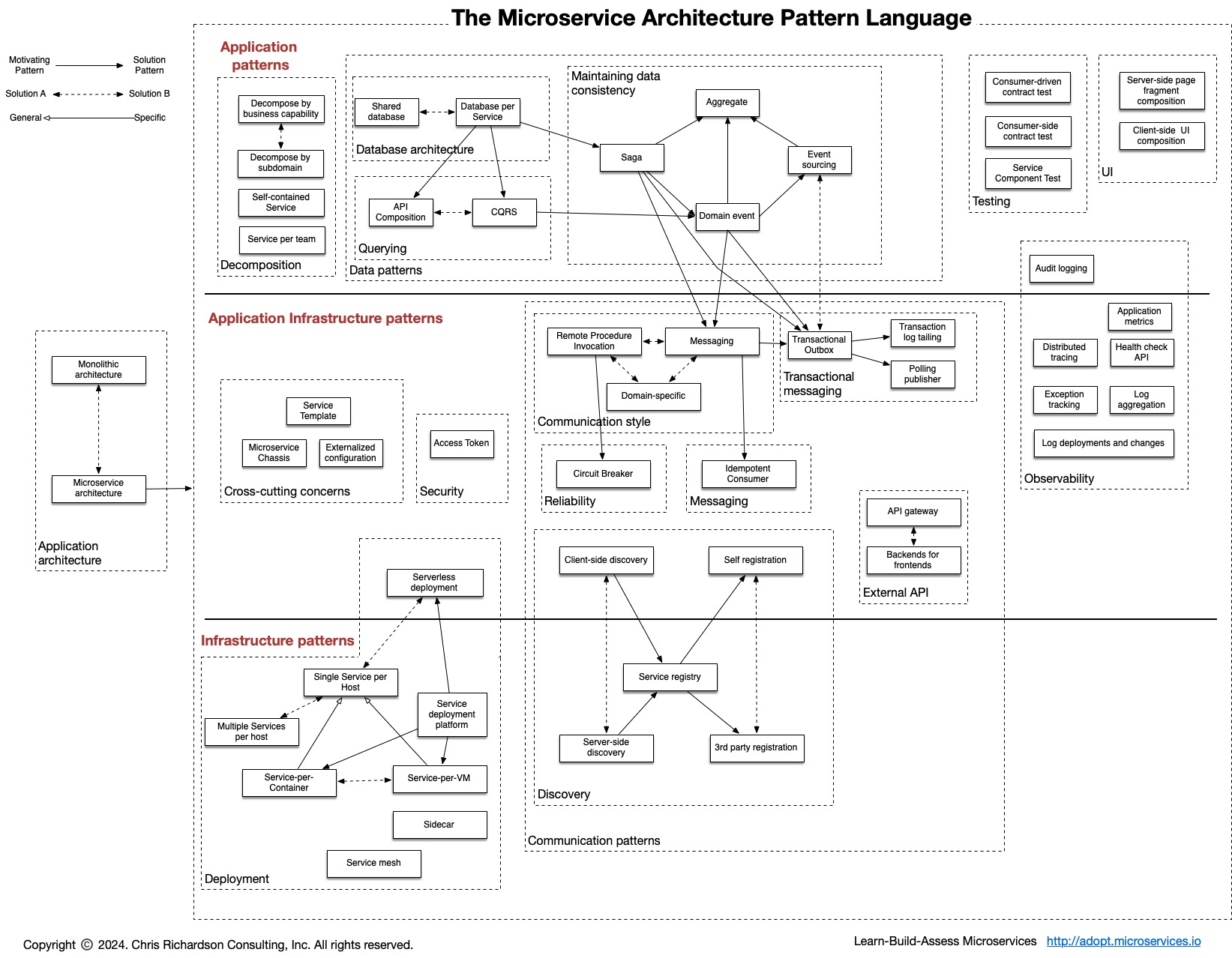 Application architecture patterns
Which architecture should you choose for an application?
Decomposition
How to decompose an application into services?
Refactoring to microservices
new
Data management
How to maintain data consistency and implement queries?
Transactional messaging
How to publish messages as part of a database transaction?
Testing
How to make testing easier?
Deployment patterns
How to deploy an application's services?
Cross cutting concerns
How to handle cross cutting concerns?
Communication patterns
Style
Which communication mechanisms do services use to communicate with each other and their external clients?
External API
How do external clients communicate with the services?
Service discovery
How does the client of an RPI-based service discover the network location of a service instance?
Reliability
How to prevent a network or service failure from cascading to other services?
Security
How to communicate the identity of the requestor to the services that handle the request?
Observability
How to understand the behavior of an application and troubleshoot problems?
UI patterns
How to implement a UI screen or page that displays data from multiple services?
---
pattern
---
Copyright © 2023 Chris Richardson • All rights reserved • Supported by
Kong
.