Glossary
A work-in-progress glossary of common terms.
Dark energy and dark matter
Dark matter and dark energy are mysterious concepts invented by astrophysicists in order to explain certain astronomical observations. Dark energy is an anti-gravity that is forcing matter apart and accelerating the expansion of the universe. Dark matter is an invisible matter that has a gravitational effect on stars and galaxies. They are excellent metaphors for the repulsive and attractive forces that must be resolved when designing an architecture.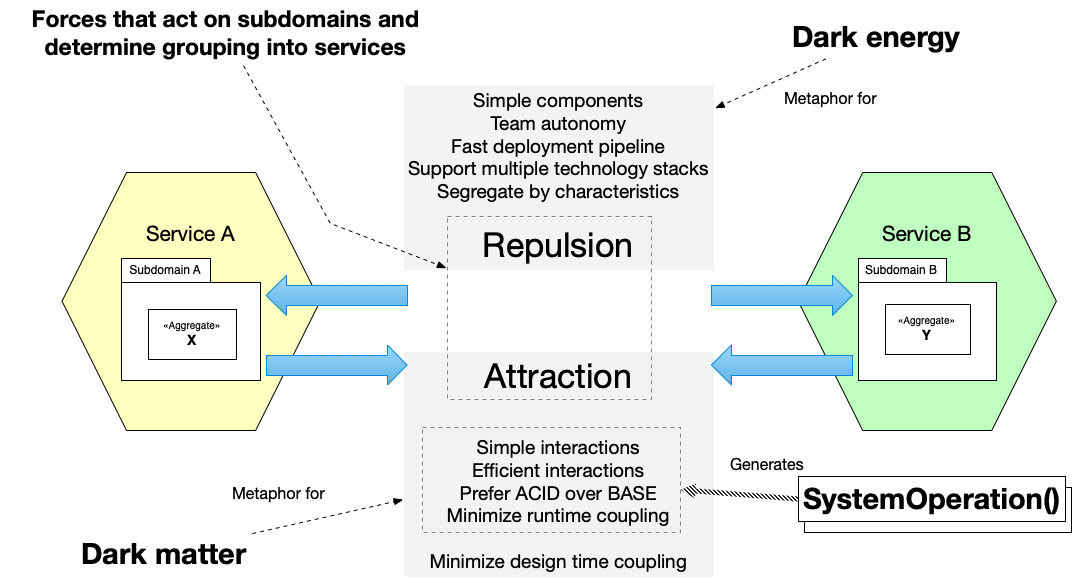 Dark energy:
There are five dark energy forces that act on subdomains and encourage the partitioning of subdomains into multiple services:
Dark matter:
There are five dark matter attractive forces that resist decomposition:
Other articles about microservices
---