Events on the outside, on the inside and at the core
Recently, there was an interesting Twitter thread discussed the similarities between objects and microservices:
In particular, this tweet
reminded me of a talk that I gave back in 2016 titled Events on the outside, on the inside and at the core.
Here is the abstract:
This presentation looks at the importance of events and the role that they play in applications. We describe how events are a key application integration mechanism and how they are used by applications to communicate with the outside world. You will learn how the microservices inside a system can use events to maintain data consistency. We discuss how easy it is to implement both of these mechanisms by developing your core business logic using an event-centric approach known as event sourcing.
This is an old talk and my thinking has changed over the past 5 years. In particular, event sourcing is now just one way to publish events. The other is, of course, to explicitly publish events. Moreover, event-based, choreography-based sagas are just one kind of saga - there are also orchestration based sagas.
Despite showing its age, this talk still has some useful ideas. It describes how there are commonalities between aggregates, services and enterprises from the perspective of event-driven software. Each publishes events when something notable occurs.
What's more, this is just one specific example of how the same principles of modularity, encapsulation and coupling/cohesion occur at every level:
object
module
service
application/service cluster (encapsulated by an API Gateway/'BFF')
enterprise
Each has an API consisting of operations and events that (hopefully) encapsulates the implementation.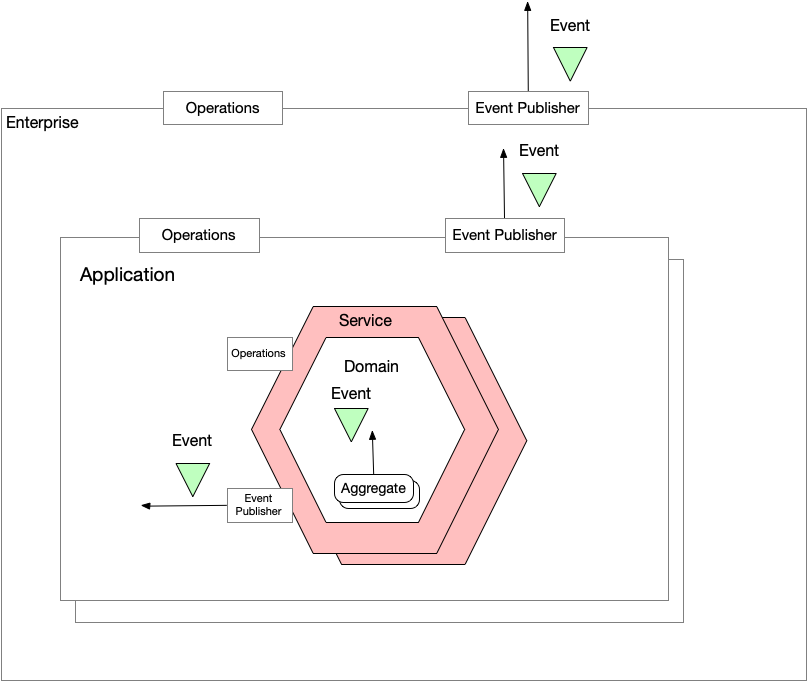 Slides
Video
---
Copyright © 2023 Chris Richardson • All rights reserved • Supported by
Kong
.