Using patterns and pattern languages to make better architectural decisions
This is a presentation that I gave today at the O'Reilly Software Architecture Superstream: Software Architecture Patterns. The talk's focus is the microservices pattern language. However, it also shows how thinking with the pattern mindset - context/problem/forces/solution/consequences - leads to better technical decisions.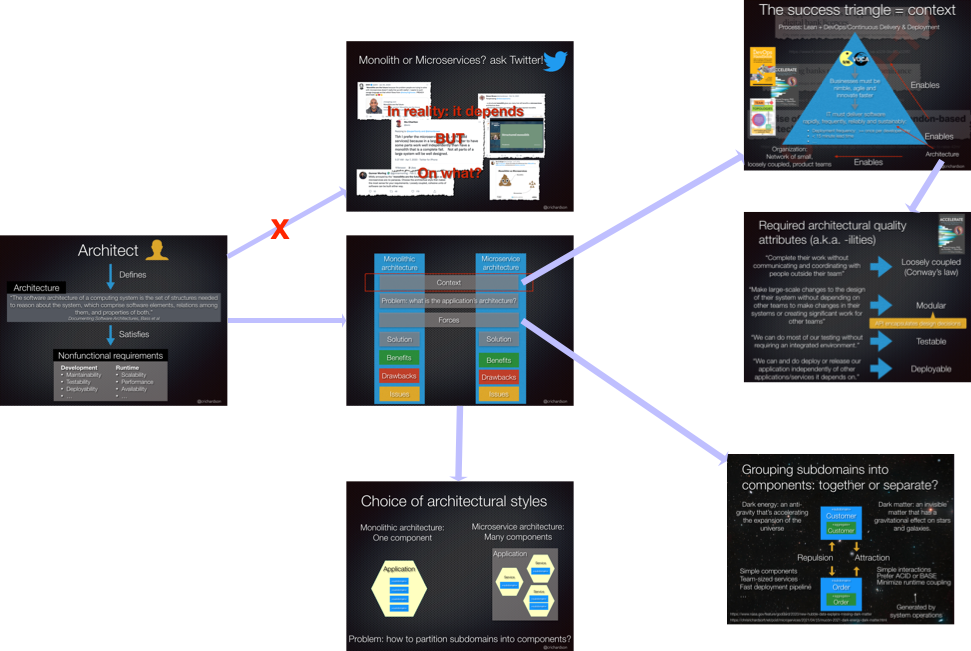 Abstract
The microservices architecture offers tremendous benefits, but it's not a silver bullet. It also has some significant drawbacks. The microservices pattern language — a collection of patterns that solve architecture, design, development, and operational problems — enables software developers to apply the microservices architecture effectively. I provide an overview of the microservices architecture and examines the motivations for the pattern language, then takes you through the key patterns in the pattern language.
Slides
Video
The video is available on O'Reilly Safari.
Need help with your architecture?
I provide consulting and training to help organizations use the microservice architecture effectively.