Latest updates to microservices.io: new content and tagging
As part of the on-going refresh of Microservices.IO, I recently made the following changes:
Moved blog posts from https://chrisrichardson.net/blog.html to Microservices.IO so that all my content is in one place
Implemented a tagging mechanism to make it easier to to find content
Moved blog posts to Microservices.IO
Over the past few years, I've been posting on both websites. Moving posts from chrisrichardson.net/blog.html to Microservices.io centralizes all of my content. Moreover, it's now tagged for easier discovery.
Microservices.io pages are now tagged
I've implemented a tagging feature that makes it easier to find content.

Viewing a page's tags
A page's tags are displayed at the top and bottom of the page.
---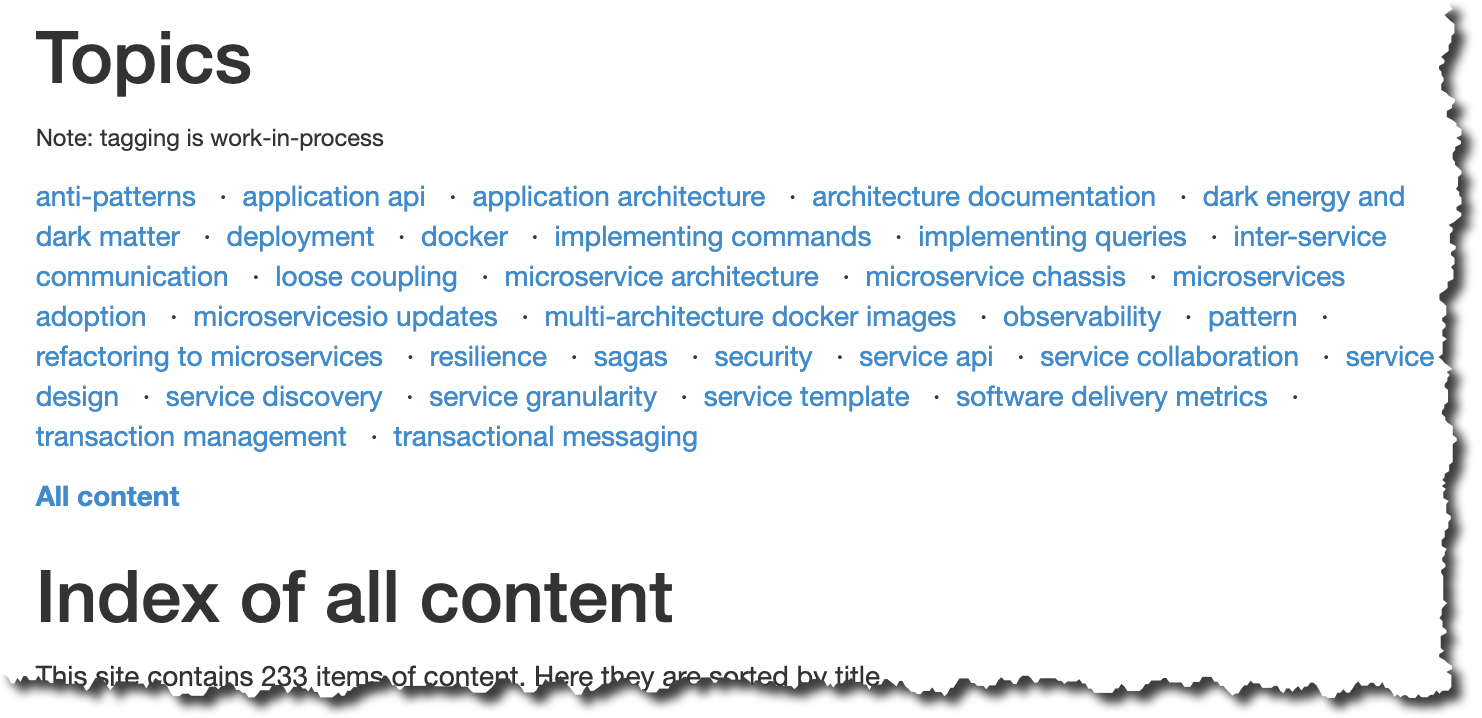 List of all tags
There's also a page that lists all tags and content: