IT in the time of COVID-19 - the tale of three fictitious grocery stores
COVID-19 transformed the online grocery business overnight. At the three leading grocery stores, online orders jumped to levels not anticipated for another five years. Systems - software and human - were overwhelmed and customers became frustrated. The business leaders at all three companies realized that a quick interim fix would be to enable customers to schedule a pickup.
Nimble Stores, Inc recognized IT was strategically important to the business. They had fully embraced the success triangle.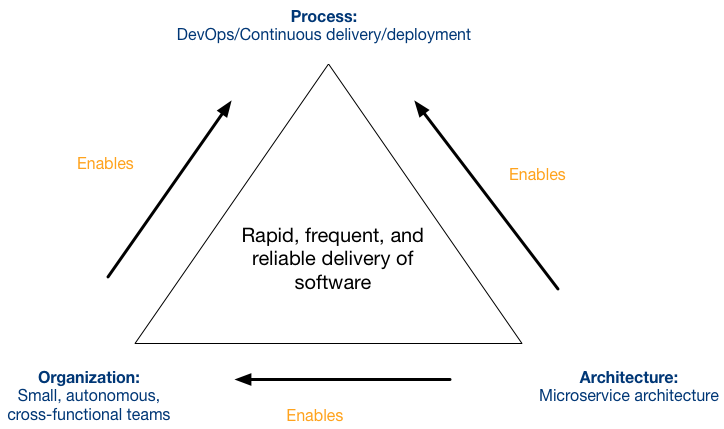 Their IT organization was a network of loosely coupled DevOps/Kanban teams building a microservices-based application. Consequently, they were able to very quickly wrap-up the current tasks, and develop and rollout scheduled pickup in just a few weeks.
In comparison, Sluggish Stores, Inc was much slower. On the one hand, they also considered IT to be strategically important. They had embraced agile. However, Sluggish Stores still had a monolithic architecture that slowed down delivery. What's more, they used the SaFE framework. Their teams were locked into a recently started 10 week program increment. As a result, Sluggish Stores couldn't quickly implement scheduled pickup, and ultimately ended up losing market share to Nimble Stores.
The situation was even worse at Glacial Stores. They treated IT purely as a cost center, and had outsourced their software development to low cost, offshore companies. They spent many weeks fully specifying the requirements and negotiating the contracts with each vendor. Their in-house developers were exhausted by the endless early morning and late night conference calls. Not surprisingly, Glacial Stores's sales dropped significantly.