service collaboration
dark energy and dark matter
---
Dark energy, dark matter and microservice architecture collaboration patterns
This is a talk that I recently gave at the Skills matter Microservices Matters Community.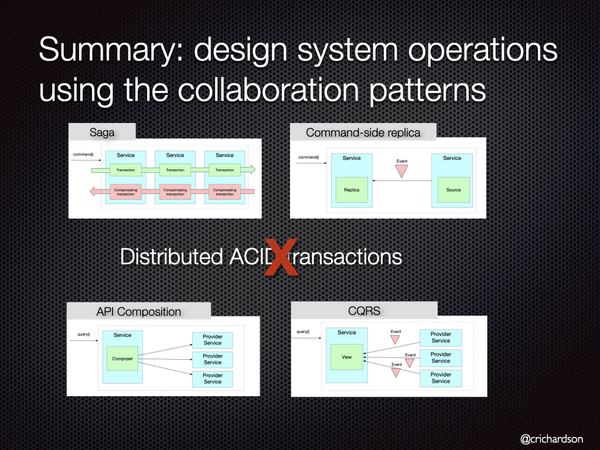 About dark energy and dark matter
Dark energy and dark matter are useful metaphors for the repulsive forces, which encourage decomposition into services, and the attractive forces, which resist decomposition.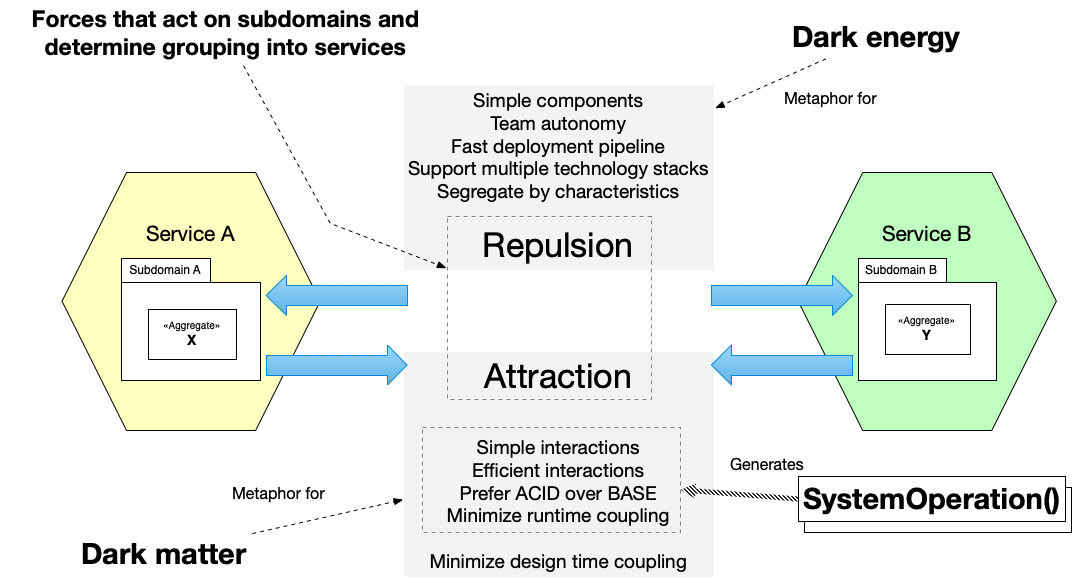 An architecture must balance conflicting this forces
You must balance these conflicting forces when defining a microservice architecture including when designing system operations (a.k.a. requests) that span services.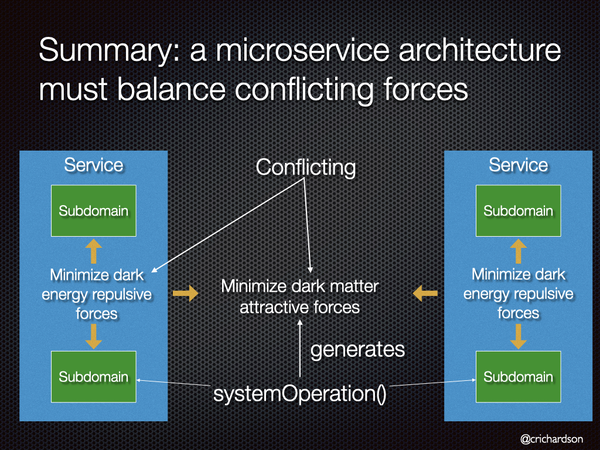 About this talk
In this talk, I describe the dark energy and dark matter forces. You will learn how to design system operations that span services using microservice architecture collaboration patterns: Saga, Command-side replica, API composition, and CQRS patterns. I describe how each of these patterns resolve the dark energy and dark matter forces differently.
Video
Slides
---
service collaboration
dark energy and dark matter
---
Copyright © 2023 Chris Richardson • All rights reserved • Supported by
Kong
.