CodeFreeze 2018 - There is no such thing as a microservice!
In early January, I gave a keynote at Code Freeze 2018 in Minneapolis. This fantastic conference lived up to its name - with windchill it was -9F outside. Here I am with the other keynote speakers: @randyshoup and @micheletitolo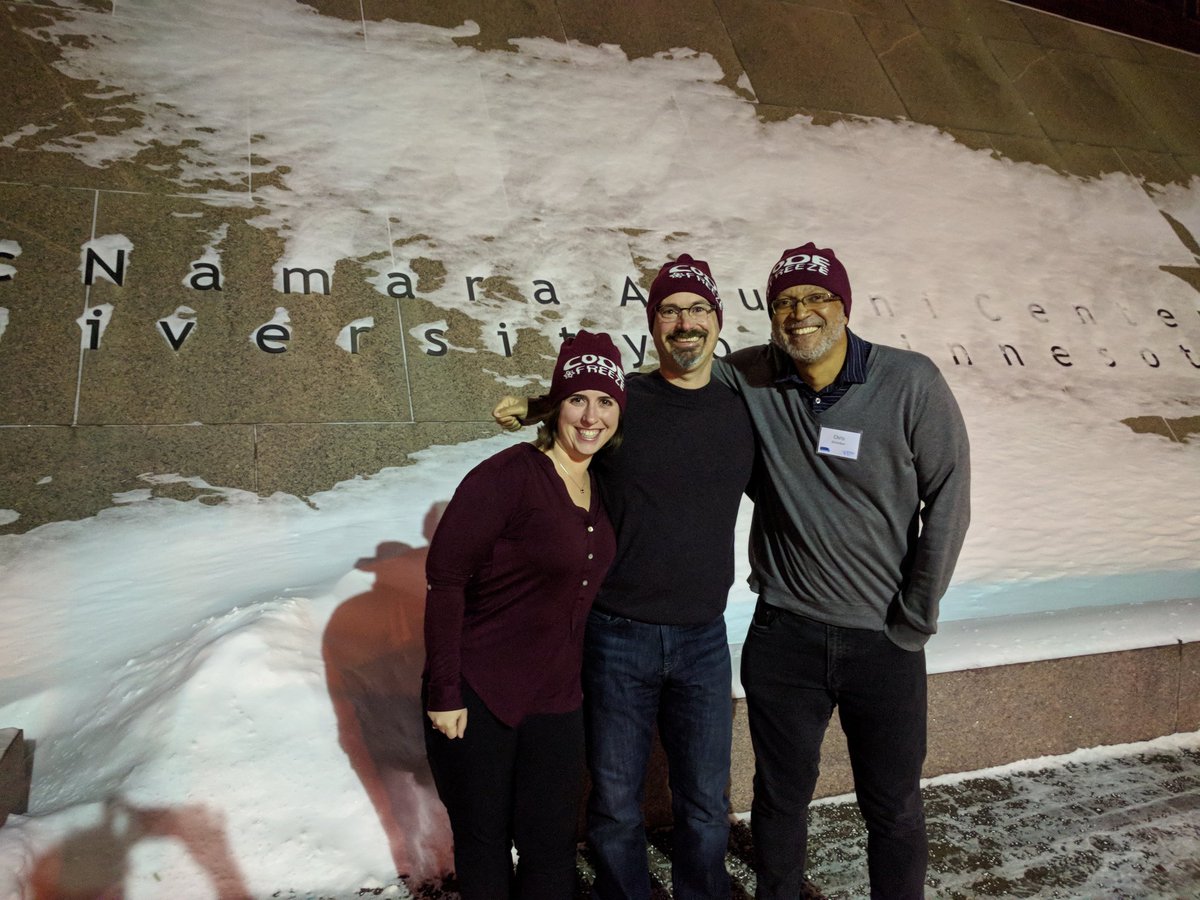 About the keynote
The title of the talk was "There is no such thing as a microservice!". The key points are:
The microservice architecture is an architectural style that structures an application as a collection of loosely coupled services.
The goal is to support the continuous delivery/deployment of software by small, autonomous teams. Each team is responsible for one or more services. Service size is much less important.
It makes little or no sense to discuss individual microservices or, for example, to "use a microservice to solve a problem".
The microservices pattern language enables you to solve key problems when using the microservice architecture
An event-driven architecture is a good way to tackle distributed data management challenges that arise microservice architecture.
Slides
Here are the slides:
Video
Here is the video:
---